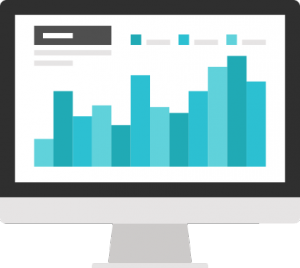 Web Hosting: We provide an excellent balance of bandwidth, storage and speed optimization to enable your website to load amazingly quick. We use CloudFlare on all of our hosted websites. CloudFlare operates out of 30 data centers around the world. Their CDN (Content Delivery Network) automatically caches your static files, the result is that your website, on average, loads twice as fast for your visitors regardless of where they are located.
We also employ a proprietary caching system to serve cached copies of your website to all visitors this enables us to serve files to the browser much quicker. Our system ensures that even if a server goes down, a limited copy of your cached website will still be accessible online for your visitors.
We provide for security, we update regularly and backup all our sites onto another system. This ensures that no matter what may happen, your data and website will be up and secure.
All our websites we develop are speed tested and optimized to make the user experience as quick as possible.
Video Hosting: Nobody likes waiting for web video to download! Jittery playback and time consuming buffering is synonymous with poorly encoded video hosted on slow servers.
To do web video well you need to access the large video distribution networks. We don't use YouTube for our private hosted video as they can change the terms and conditions of use at the drop of a hat.
We embrace the massive scale provided by the Amazon cloud network.
Our videos stream well from all corners of the globe with the amazon streaming cloudfront network, in fact, this is the very same service used by Netflix! So even if your web video gets massive traffic, you can rest assured you are on a good platform with high deliverability. Even if you have a Hollywood blockbuster on your hands!
Newsletter Hosting: We can host your newsletter system and image files to enable better deliverability to your mailing list. We can also include newsletter management tools into your website for easier management. Host your own newsletter or let us manage it for you. We can take care of the details of managing a newsletter or assist you in managing your own. For more information on starting a newsletter and how too hit the inbox and not the spam filter please go here.
FTP Hosting: We can provide you with storage options for any amount of data you need.
Whatever your hosting needs may be, Chapel Media can work with you to make sure we keep it on budget. We work hard to ensure your needs are met. Our quality, service and support is always first-class.
.