One of the most time consuming processes for any website is to create and syndicate fresh quality content. Keeping readers engaged while keeping an eye on targeting the right keywords that bring in the right type of traffic can be challenging.directories Content Creation Content Creation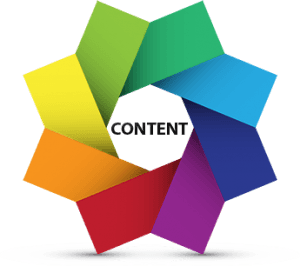 Creating quality content can establish you as a leader in your industry and drive the desired audience to your website, increasing leads and eventually sales. Content marketing should not be treated as a part-time job or afterthought, in order to succeed online you need a sustainable content strategy. The only way to keep your potential buyers and customers engaged is to publish consistently.
Curating: Curating content is an effective way to provide the most interesting content for your target audience. Content curation is the process of collecting all the best content that you can find on a particular topic and then adding this in support of your own content. For example you could write an article on "widgets" and then find a video on YouTube that shows widgets being used.
By becoming a go-to source, by trying to be of service to your target audience, you become a trusted filter and a source of value and relevant information.
Data mining / collection: Harness the power of online data scraping to gather information on your market and your competitors. Imagine having a massive list of the competitor's profiles to analyze, you can collect data such as their social media profiles, number of online reviews, map co-ordinates, backlinks and much more.
Perhaps you wish to collect all the businesses in a particular geographical area or my postal code. You can use data to create online directories and create a powerful web profiles that can generate income on its own. Offer premium listings and powerful links from the home page. Just in the sheer number of pages this can generate to a website makes it a very worthwhile venture.
Blog: Blogging or having a news section is an important online business practice, indeed it has become and essential asset. Establish yourself or company as a leader in your industry, engage your customers through dialogue and benefit from SEO. Each article is a chance to expose your business to a larger audience.
Social Signals: Increase brand awareness… get your business or product name out there. Why? Because on Social Media sites is where most of your customers spend the most time. According to Adroit Digital, 75 percent of Americans said product information found on social media sites influences their shopping behavior and enhances brand loyalty.