Does your local business generate enough valuable leads that then convert to sales?
Do you track your online advertising spending and know which adverts are producing a return on your investment?
Are you taking advantage of the expanding social media landscape?
Attracting local customers is your bread and butter and setting out your stall to attract these frequent buyers can make or break your business. The good thing about this for you is that so many local businesses have no idea of how to rank for the keywords that bring them the fresh supply of fresh customers they so desire.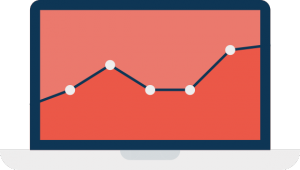 The setup of your website and social media profile is a key part of how you will compete in the search engines.
Here at Chapel Media we operate a "White Hat Basis" approach to Local SEO. This process starts with our meticulous on-page setup of the pages you would like to rank highly for supported by our Secret Sauce to improve your backlink profile.
We can help your business get to the top of the Google's natural listings and get a prominent position in the Google Maps. This makes it easier for local customers to easily find your products and services.
In recent studies it was shown that 80% of clicks for local business's came from the natural search results and Google Maps area of page 1.
The affordable SEO packages provided by Chapel Media can uplift your business with a steady stream of both leads and sales.
Local SEO will be a prudent investment for your business.